It's not too late in the season to catch the falls in Canada's waterfall capital, Hamilton, and beyond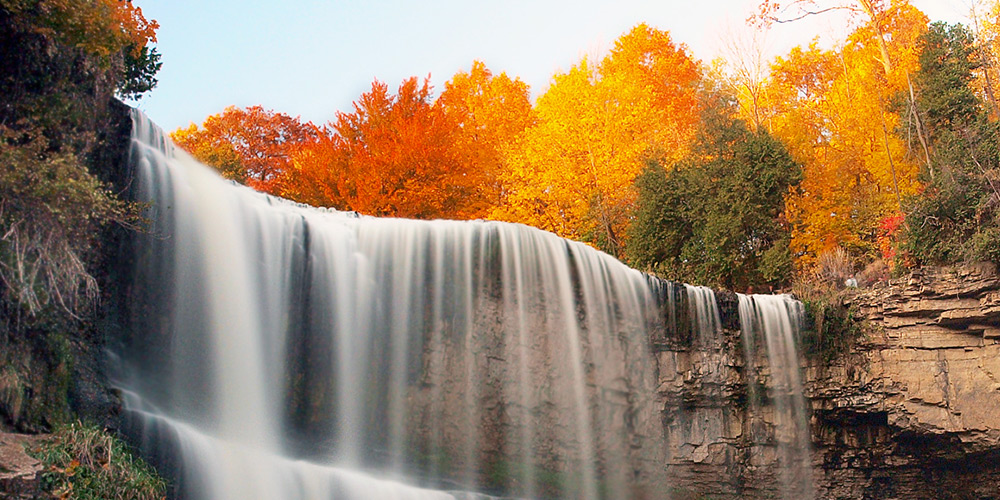 As the changing colours signal the onset of fall, strap on your hiking boots, jump in the car and go waterfall hunting. Thanks to the Niagara Escarpment and Bruce Trail located so close, we have a range of falls to discover. Here are six (of many!) that are worth the day trip.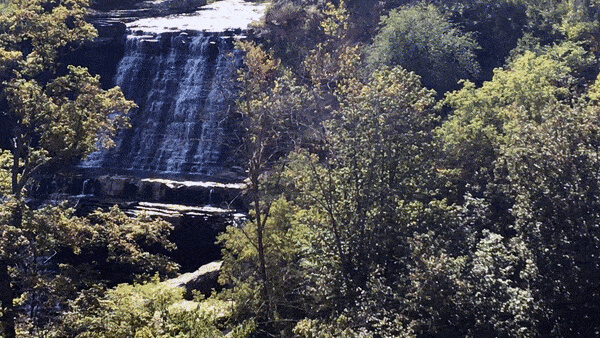 Witness the most popular waterfall at Albion Falls, Hamilton
If you're going to see only one local waterfall, make it this one. At 19 metres tall and 18 metres wide, Albion Falls is one of the largest in Hamilton, also known as the Waterfall Capital of the World. And no need to hurry: you can access them all year, and the flow of water—though slowed significantly—continues into the winter. So if colder adventures are more your speed, this icy cascade will be just as glorious.
Explore the photogenic Tiffany Falls, Hamilton
Tiffany Falls Conservation Area is a beautiful forest with a park that acts as a link between the Niagara Escarpment, which cuts through the city, and the Dundas Valley.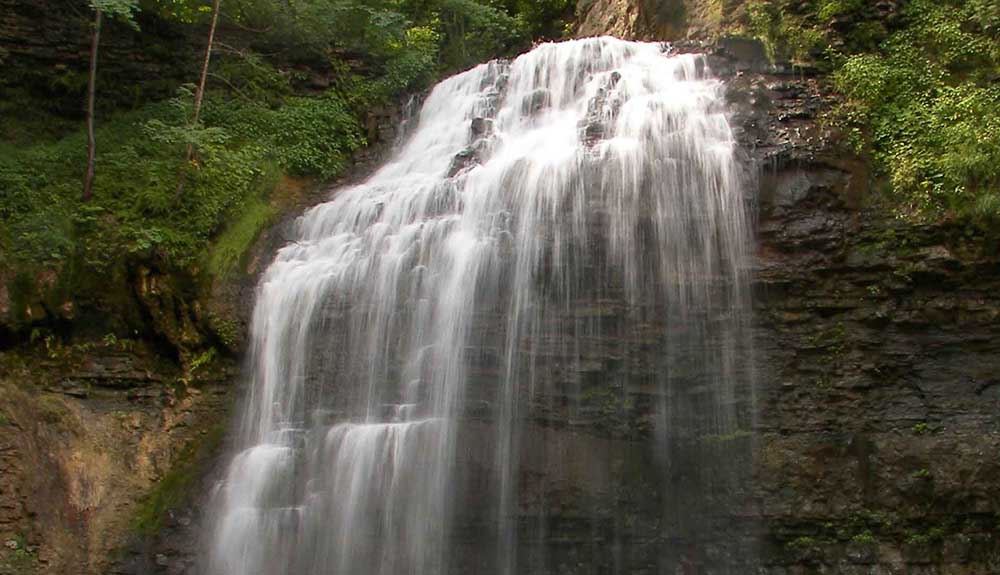 Word of advice: don't forget your camera! Why? Tiffany Falls is certainly the most dramatic with water spilling from a broad valley down a 21-metre-high cliff into the ravine.
Peek at Niagara Falls' competition at Tew Falls, Hamilton
At an impressive 41 metres high, Tew Falls is the tallest in Hamilton and can almost stand up to Niagara Falls (which clocks in at about 57 metres). Take advantage of the two outlook points along the Bruce Trail, where you'll be awarded a stunning perspective of the falls and Spencer Gorge—carved out by water 10,000 years ago—down below.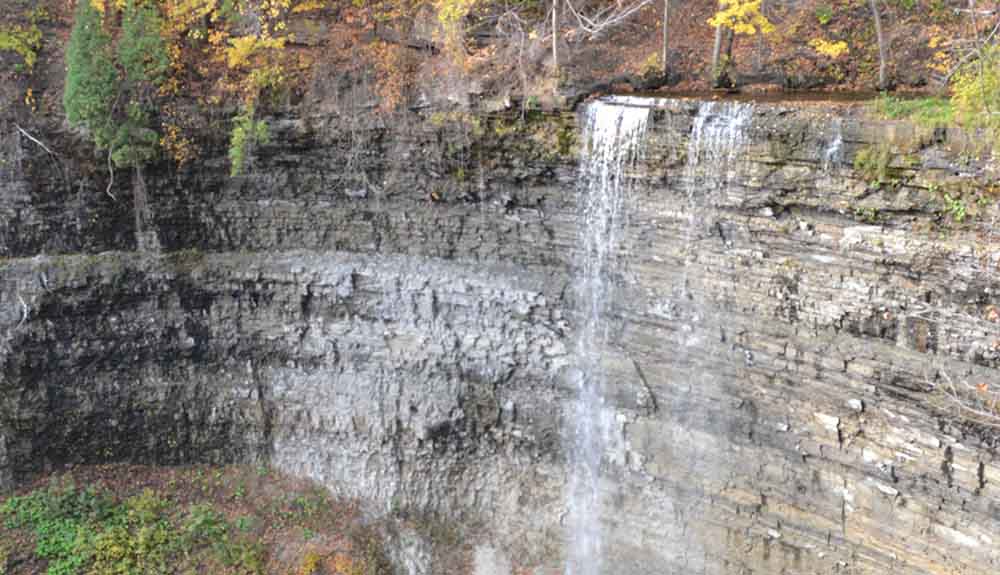 To control the amount of traffic on weekends and holidays, visitors must park at Mizeners Antiques and Flea Market, and a shuttle bus (in effect until October 29) will take you to both Tew and nearby Webster Falls.
For a history lesson, visit Borer's Falls, Hamilton
Owned by the Royal Botanical Gardens, this ribbon waterfall's water plunges 15 metres. Sometimes called the Rock Chapel Falls, the flow used to power the Rock Chapel sawmill (owned by the Borer family) for more than a century until the early 1900s. In winter, the site is a draw for ice climbers due to its impressive ice formations.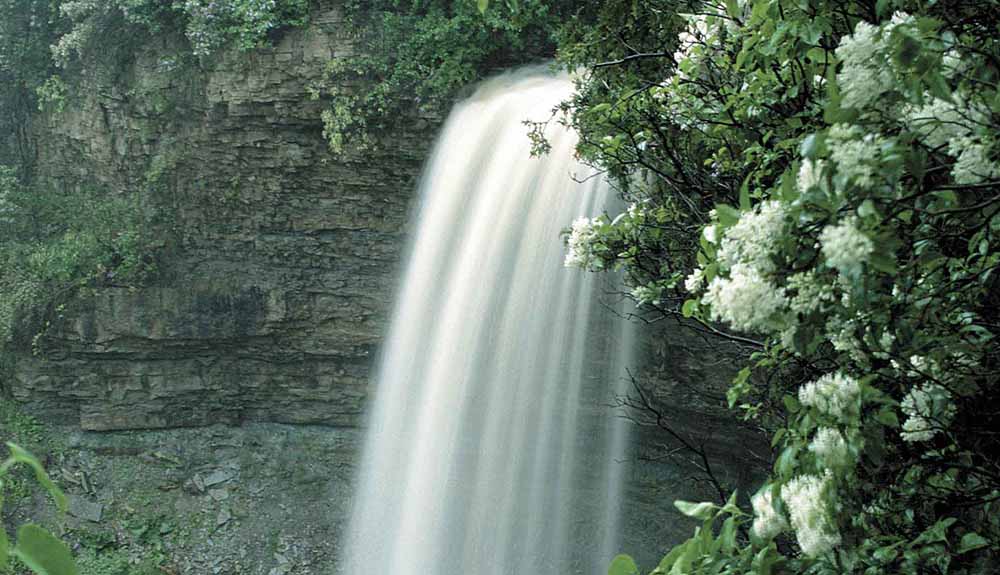 Make it a relaxed family day out at Belfountain Falls, Belfountain
Belfountain Conservation Area is a 32-acre park with a short, but beautiful, 1.5-kilometre hiking trail, multiple
gardens, fishing spots (perfect for trout) and even a man-made cave. And the main attraction—the waterfall, obviously—lies nearly underneath a suspension bridge that crosses the river. Bring the family and a picnic, but plan to visit soon: the park is closed from October 23 until the spring.
If heights don't scare you, stop off at DeCew Falls, St. Catharines
These falls come in two parts—or three, if you count the smaller man-made falls at the base of the tier made for the DeCew Falls Generating Station. Upper DeCew Falls tumbles 22 metres and is best viewed from above, stationed beside the restored Morning Star Mill (there is a chain-linked fence surrounding the falls for your safety). Further down the Twelve Mile Creek, at the bottom of the gorge, you'll see Lower DeCew Falls—an eight-metre-high steep cascade waterfall.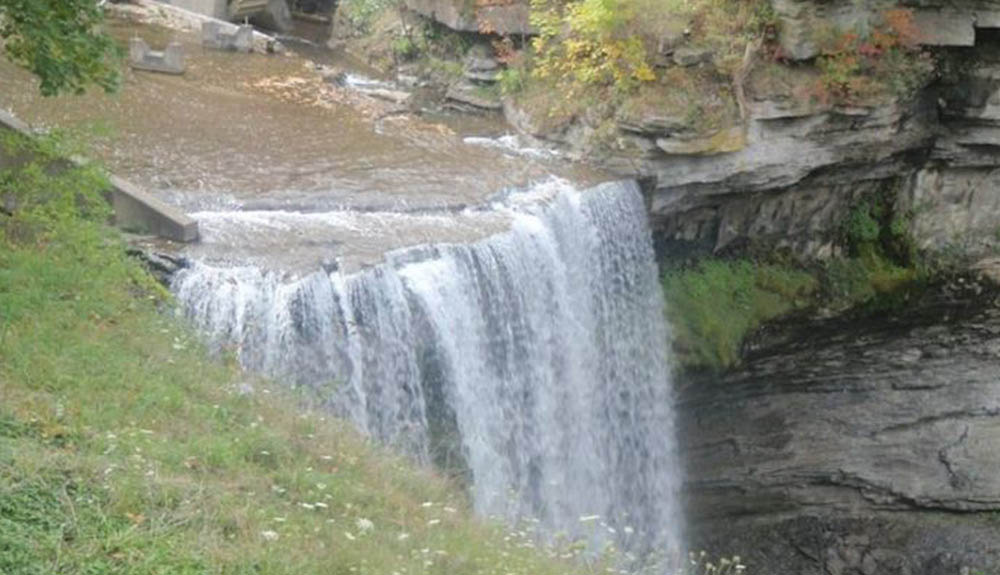 Safety Notice from Tourism Hamilton:
Remember when you are visiting waterfalls in Hamilton to stick to paths and exercise extreme caution around slopes, edges and other fall or slipping hazards. Keep children and pets close. Respect posted signage, and do not climb or otherwise bypass fencing—both for your own safety and for the environmental health of the areas.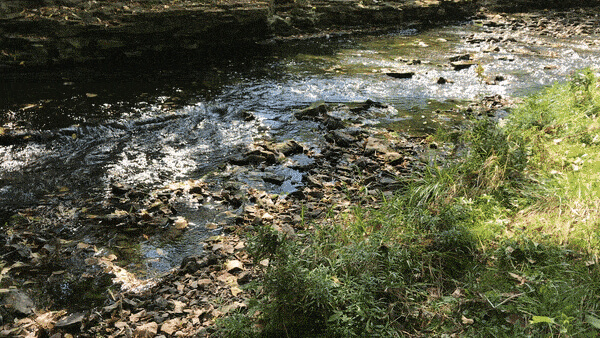 Love road trips?
Take our quiz to find out what your road trip personality is. Or get inspired by these 7 Ontario Road Trip Attractions when planning your next adventure.